Go the Goody Saints!!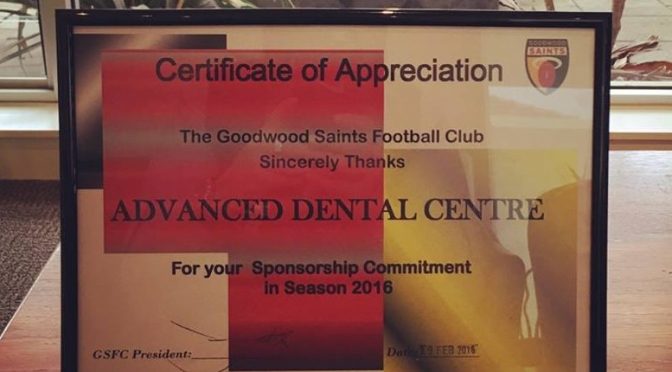 Advanced Dental Centre are excited to announce that we are the proud sponsors of the Goodwood Saints Football Club!
With this great opportunity, we offered all Goodwood Saints members a custom made mouth guard at a discounted price.
All our guards are made in our very own dental lab using high quality material and equipment.
"We are strong believers in supporting our local community"
Archives
Recent Posts
Categories