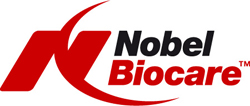 Dental Implants
There are many options for replacing teeth but dental implants have provided us with a very natural looking, and predictable treatment option that does not affect the remaining teeth. Dental implants are widely accepted to be the most successful method of tooth replacement used today. Dental implants are made of titanium that integrates with the jaw bone and serves as an artificial root on which a tooth crown can be attached. If there is insufficient bone, it is also possible to build the bone up, and this is called bone grafting.
Missing Teeth Problems
Replacing missing teeth sometimes involves the use of dental implants. When a tooth is lost, the bone that once supported the tooth begins to resorb away both horizontally and vertically. Teeth adjacent to the lost tooth can begin to move into the space, and the opposing teeth often over erupt into the area where the tooth was lost. This can cause food impaction, tooth decay, gum disease and abnormal forces on the teeth leading to fracture or even the need for root canal treatment. When teeth are lost, the support of the lips and cheeks are also lost leading to an aged look.
Dental implants are very versatile and are often used to replace multiple teeth where the artificial teeth are bridged onto the implants. They are also very useful for helping to retain full dentures especially in elderly patients where there has been a lot of jaw bone loss and the patient finds it difficult to eat or painful to keep the denture in their mouth. If you gag easily, implants can also be used to replace missing teeth without the need for bulky dentures.
Regardless of the cause of tooth loss, or the number of teeth missing, dental implants can be a predictable and proven solution for restoring your teeth. After a thorough examination, which may involve x-rays, stone models, and photographs of your teeth (among other records) we will be able to advise you if dental implants are the right solution for you.
Dr. Karl Scarpin has been working with and restoring implants since he graduated in 1994. He has undertaken extensive training in implant dentistry, and is a member of the Australian Osseointegration Society, Australian Society of Implant Dentistry, the International Congress of Oral Implantologists, the Australian Society of Periodontology, Global Institute for Dental Education, and the Australian Dental Association.
In 2011 he travelled to the University of California where he successfully completed the final stage of the one-year gIDE/UCLA Master Clinician Program in Implant Dentistry. He has also completed his post-graduate diploma in Clinical Dentistry (Oral Implants) at the University of Sydney. More recently, he has successfully completed his membership to the Royal Australasian College of Dental Surgeons in the general stream.