Diem Wirth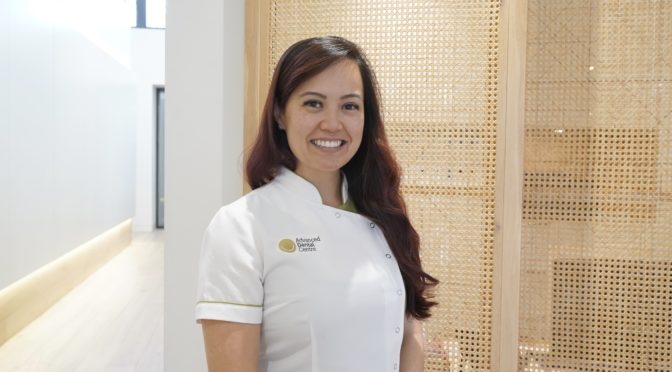 A dedicated Oral Health Therapist and clinical tutor, Diem has over 14 years of experience and is an integral part of the Advanced Dental Centre team. She's involved in all aspects of dental health including providing pre- and post-operative dental hygiene clinical care to a variety of patients.
'At Advanced Dental Centre, we're always laughing and we're a team where we are all similar minded and positive, which is unique for a practice. Our personalities just seem to match and we all get along so well, which flows on to our interaction with patients.
I really do love working with every type of patient. Each person presents their own kind of challenges that I enjoy working through, even if someone is apprehensive about treatment, I enjoy working out what works best for them and putting their mind at ease.'
A believer in ongoing education, she shares her knowledge with students at University of Adelaide and previously at Charles Sturt University as a clinical tutor.
Outside of work Diem is a CrossFit lover that likes getting muddy in the hills on her mountain bike on weekends. She's also known for making some of the most creative cakes you've ever seen… which no one in the office minds one bit!
Archives
Recent Posts
Categories