Madeline Glen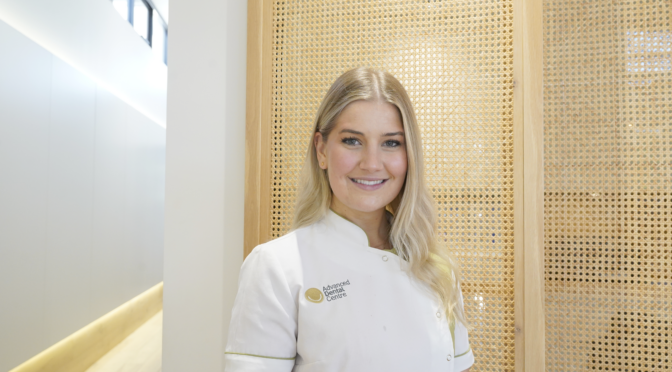 Maddie graduated from the University of Adelaide with a Bachelor of Oral Health in 2019. Throughout her studies, she had the opportunity to have insight into many aspects of the dental field including working with aged care, special needs, homeless and underprivileged groups.
Prior to joining the Advanced Dental Centre team in June 2022, Maddie provided Oral Health Therapy in both rural and suburban settings, with a heavy focus on paediatric dental, and an emphasis on stress free cleans and procedures for her adult patients. She is particularly enthusiastic about teeth whitening.
Maddie continues to pride herself on providing quality dental care, with a heavy focus on patient experience and rapport. She enjoys working with her younger clients to give them a great first dental visit. She continues to undertake further education, which allows her to broaden her skills and knowledge.
In her down time, Maddie loves long walks, great restaurants, a captivating book and a cuddle with her cat, Ziggi.
Archives
Recent Posts
Categories